Health system to fully transition to electronic T4s this February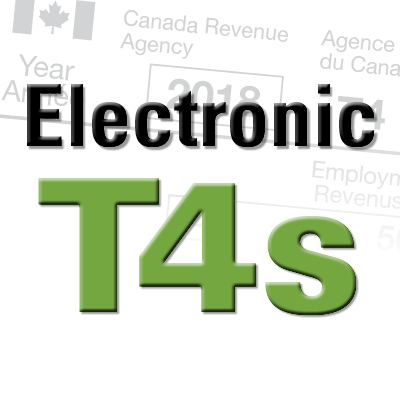 In 2018, Saskatchewan health system employers issued both electronic and paper-based T4 statements for the 2017 tax year. A T4 statement shows your income and deductions for the year. Your T4 statement(s) will assist you in filing your annual tax return with the federal government.
In 2019, the health system is transitioning entirely to electronic T4 statements for the 2018 tax year. Starting in mid-February, you will find your electronic T4 statement(s) in Gateway Online. A further notice will be provided once the T4s are released on Gateway.
This is the first time ever that paper T4 statements will not be automatically generated and distributed to health system employees.
However, if you still prefer the paper option, log in to Gateway Online (not before mid-February 2019), open your 2018 T4, and print it off. Employees may also obtain a paper copy from their employer.
Electronic T4 statements are more secure than paper copies. Without multiple handoffs, there is less chance of the information ending up in the wrong hands. Online T4s are also easily accessible 24/7.
Gateway Online will hold seven years' worth of T4 statements on a go-forward basis. Today, T4 statements for the 2017 tax year may be found on the system.
We will announce an approximate release date of 2018 T4s in the coming weeks, so please stay tuned.