How is benefit eligibility determined?
Each January, 3sHealth Employee Benefits performs an eligibility measure for non-full-time employees.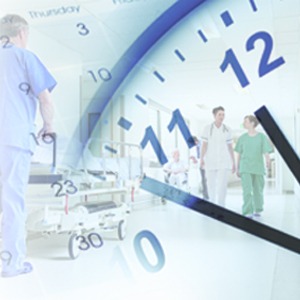 This measurement determines if an employee qualifies for coverage effective January 1 based on eligible hours they worked from January 1 to December 31 of the previous year.
An employee must work a minimum of 780 hours in the complete calendar year to be eligible for benefits. The hours worked determine their eligibility for the Group Life Insurance Plan and the Disability Income Plan, as well as eligibility in and coverage percentage for the Extended Health Care and Enhanced Dental Plans.
Once the annual measure is complete, employees will receive a notification from 3sHealth Employee Benefits explaining their benefit coverage effective January 1. If they are newly enrolled into the benefit plans they will also receive a Welcome Package outlining benefit coverage, as well as letting them know who to contact for questions.
During the annual measure process, employees may experience a delay in claims processing by Canada Life in order to avoid potential overpayments. Claim pre-authorizations submitted in the middle of December or claims incurred in January are held by Canada Life until the annual measure process is complete. Canada Life will begin processing pre-authorizations and 2023 claims in mid-January in the order they were received.
Many employees book out-of-country vacations for travel during the month of January. Often employees are away during this annual measurement period and are unsure if they have coverage. This leaves people wondering whether they need to purchase additional medical emergency insurance for their trip.
3sHealth and Canada Life have worked together to extend out-of-country medical emergency coverage to our plan members during the annual measurement period. This means that if an employee had Extended Health Care coverage and they lost coverage at the annual measure, they will retain the out-of-country medical emergency portion of their coverage until January 31.
If you have questions about your benefit plan, call 3sHealth at 1.866.278.2301 or email ebp@3sHealth.ca.