Welcome, plan members
3sHealth administers group life, extended health care, dental, and disability income plans for health system employees. To see a brief description of your benefits coverage, please view your Benefits at a Glance.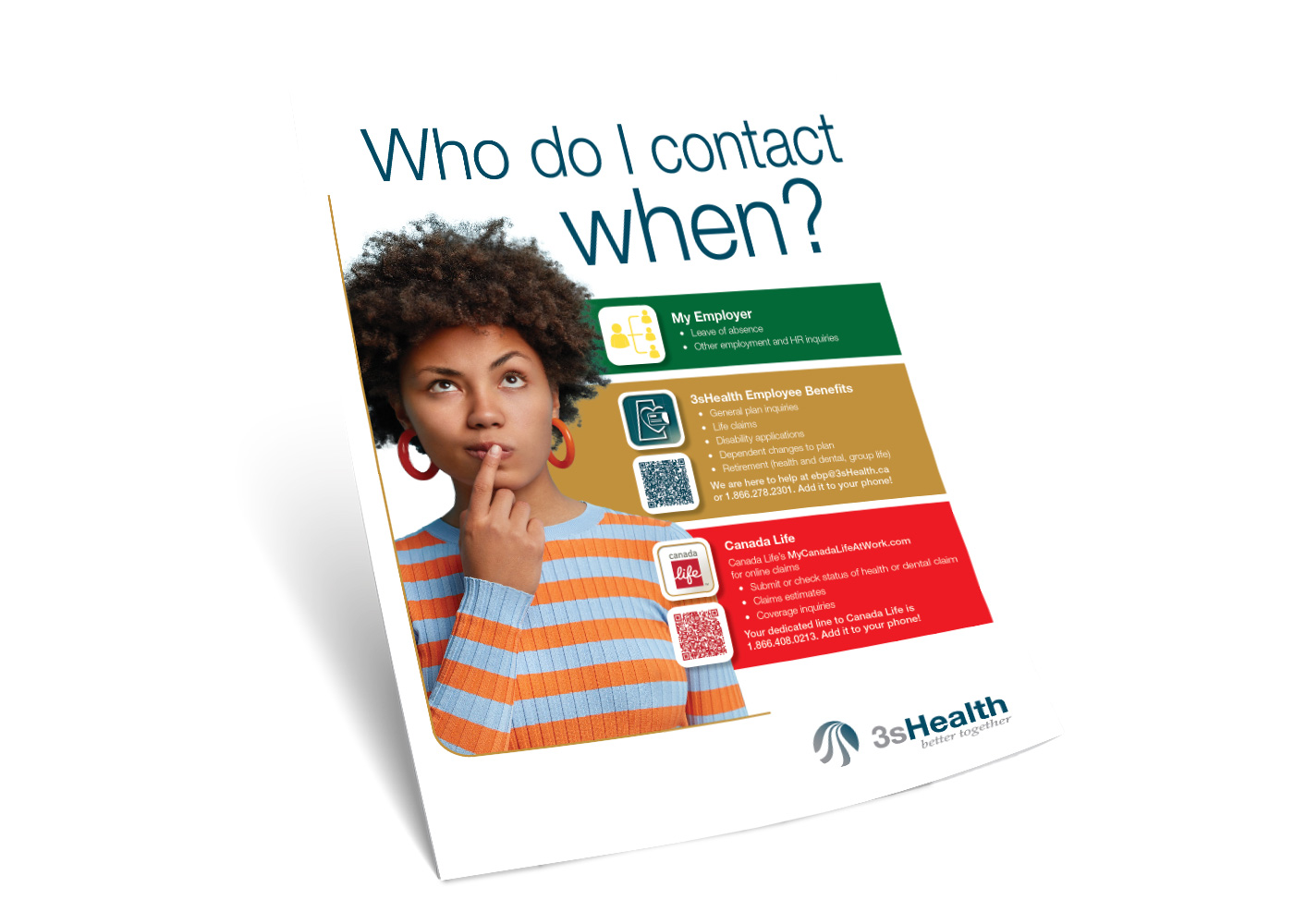 When you need to access your benefits or are looking for more information, the last thing you want is to waste time contacting the wrong organization. While 3sHealth administers your Employee Benefit Plan, we are not always the best contact for your questions or requests. Your employer, 3sHealth, and Canada Life all play important roles in the process. Please consult this poster to ensure you are contacting the right organization for the right reasons.
To access detailed information about your benefit plan coverage, including benefit plan booklets, claim forms, and answers to our most frequently asked questions, please select your working group below:
Related Files
Benefits at a Glance

3sHealth administers group life, extended healthcare, dental, and disability income plans for health system employees. To see a brief description of your benefits coverage, please view your Benefits at a Glance.

Travel Assist Booklet

The travel assist booklet contains important information you should know before you leave on your trip.

Privacy Policy and Statement for Plan Members

The purpose of this document is to describe how 3sHealth, as the administrator of the Employee Benefit Plans, will collect, use, disclose, and protect the personal information and personal health information of plan members.
Related Links
Frequently Asked Questions
Do you have questions about your benefit plan? We can help.
Access My Canada Life at Work
My Canada Life at Work is an online tool that provides you access to your group benefits plan and gives you an easy way to submit claims and get reimbursed faster, check your coverage balances, and more.