Path to Health – From building the vision to sustaining meaningful change
The vision of the Path to Health project was to provide collaborative support to beneficiaries on their path to health.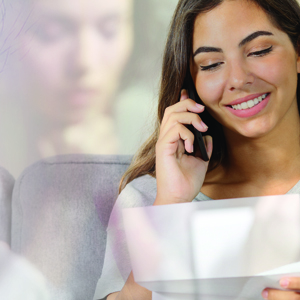 Path to Health began in 2019. The overall goal of the project was to make the disability claims management process easier, provide additional support during the claim, and communicate with plan members earlier and more often.
Here are just a few improvements for plan members that came about through Path to Health:
Making forms and booklets easier to use;
Creating the new case management checklist to ensure a clear, concise, consistent process for every plan member;
Increasing the number of Adjudicators to ensure a more personalized service experience;
Embedding Mental Health and Rehabilitation Advisors on the team;
Proactively providing treatment funding to support recovery and return to work;
Procuring a new rehabilitation services partner;
Helping plan members through the CPP disability application process; and
Implementing a new disability case management technology platform to build efficiency and eliminate paper files.
"We will always be focused on ways to continuously improve our processes for the benefit of plan members," says Alana Shearer-Kleefeld, 3sHealth's Vice-president of Employee Benefits. "These three years have yielded many new ways of supporting our plan members throughout the claim process. It's just the beginning. Path to Health is more than a project; it is the foundation we've created to deliver a world-class customer service experience at a time when plan members need us the most."